Riverside East Interactive Panoramas
Note: Because of its size, the Riverside East Solar Energy Zone is presented in two parts, Riverside East (Western Portion) and Riverside East (Eastern Portion).
Click a panorama icon on the map to view an interactive view of the solar energy zone. Note: Some distortion occurs in all photos, and other anomalies from photo processing are visible in some images.
Riverside East (west)
Riverside East SEZ (western portion)
(does not show non-development areas)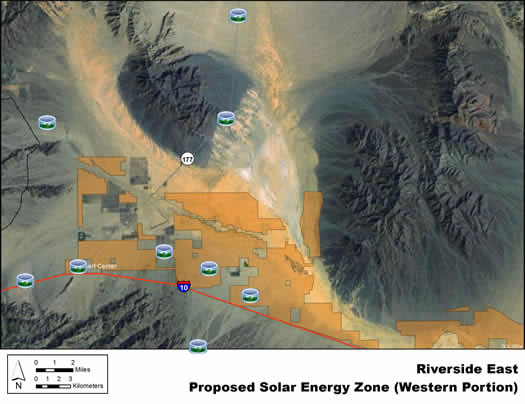 Riverside East (east)
Riverside East SEZ (eastern portion)
(does not show non-development areas)