Riverside East Panoramic Photos
The Riverside East solar energy zone is presented in two parts, Riverside East (Western Portion) and Riverside East (Eastern Portion).
Click a photo icon on the map to view panoramic photographs of the solar energy zone. You may also right-click to save the photo to your computer. Note: Some distortion occurs in all photos, and other anomalies from photo processing are visible in some images. Interactive panoramas using these images are also available.
Riverside East (west)
Riverside East SEZ (western portion)
(does not show non-development areas)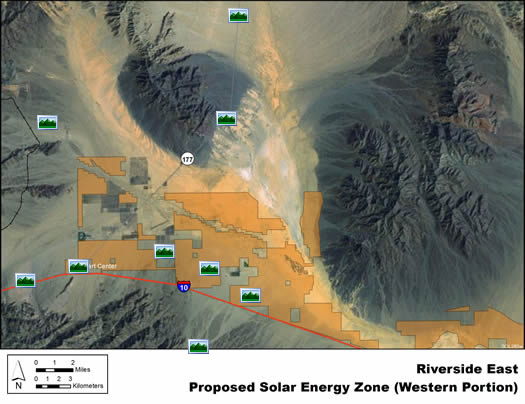 Riverside East (east)
Riverside East SEZ (eastern portion)
(does not show non-development areas)